Setting
Who can participate in therapy?
My therapeutic services are individually tailored to different age groups and focus on specific themes. They are available to:
Children and toddlers
Adolescents and young adults
Adults
Seniors
Elderly individuals
The goals of the therapeutic treatment are established collaboratively at the beginning of our work together.
What is an initial session, and how does it work?
In an informal initial session, we have the opportunity to get to know each other. We can discuss your concerns, questions and therapy goals. You will gain insight into my approach and receive information about the process and conditions of therapy.
How about the Costs?
The costs are calculated differently depending on the therapeutic method and treatment setting. You will receive information about the corresponding fee in the initial contact. In special cases, a reduced fee may be possible.
Billing with health insurance is currently not possible. However, many supplementary insurances cover partial amounts for psychotherapy.
The billing is done monthly through an invoice. Further questions can be clarified in the initial session.
Duration and Setting
How long does therapy last?
The duration of therapy can vary depending on the concerns, needs, and issues involved. During the initial therapy session, we can clarify the framework for your specific life situation. Clear and reliable guidelines are an important part of every psychotherapeutic treatment.
How often does therapy take place?
The frequency of sessions depends on your individual needs. Especially at the beginning of therapeutic work, therapy typically takes place once or twice a week at most. Other frequencies are also possible and can be discussed and agreed upon during the initial session.
What if I am unable to travel?
If your circumstances make it difficult for you to visit the practice, I offer online counseling, telephone counseling, or home visits in special cases.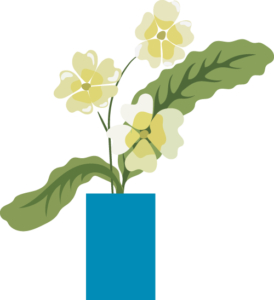 Cancellation Policy
I kindly request that you cancel your appointment at least 48 hours in advance by phone or SMS. Failure to do so will result in a charge for the session.
Confidentiality
I am bound by absolute confidentiality according to §15 of the Psychotherapy Act. This means that everything you share with me will be treated as strictly confidential at all times.
What does "Psychotherapist in training under supervision" mean?
I am in the final stage of my training to become a psychotherapist. The quality assurance of my work is ensured through regular supervision.